I have made my decision, now we wait for a response, says the Arsenal forward, who is entering the final year of his contract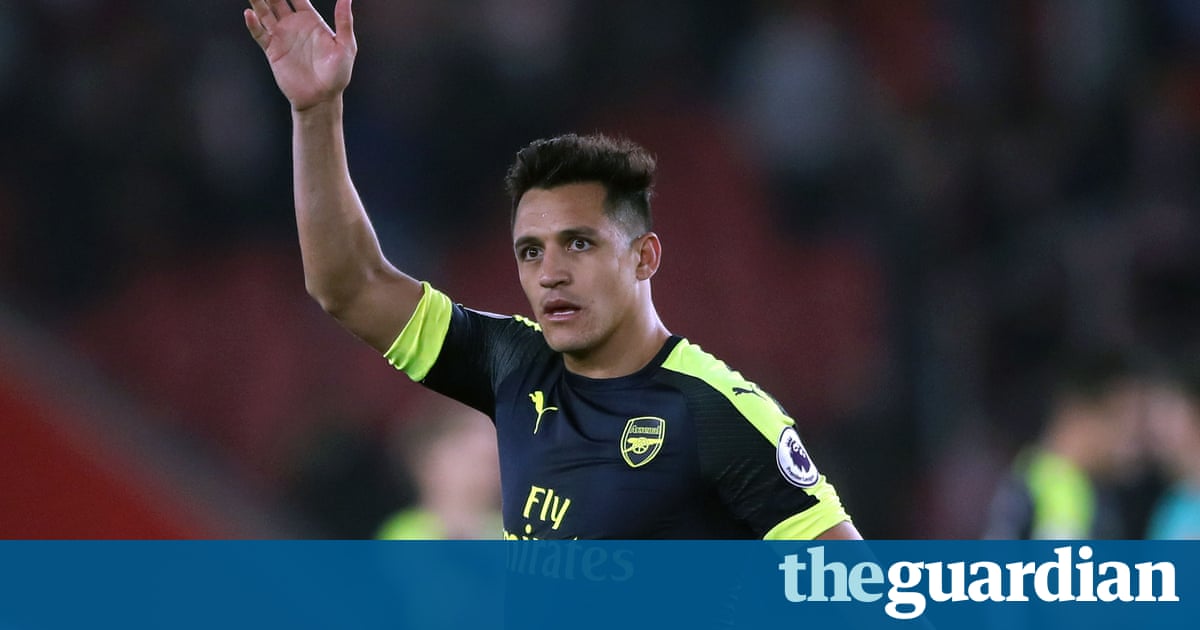 Alexis Snchez has said he would like to play in the Champions League but accepts his short-term future lies entirely in Arsenals hands.
The forward, who is entering the final year of his contract and has been strongly linked with a move away from north London, suggested that he has made his mind up about his preferred next step but is waiting for the club to state its intentions.
The truth is that the decision doesnt depend on me, Snchez, who is on holiday in Chile, told the local Radio Sport station. I have made my decision, but now we wait for a response from Arsenal. It depends on them, I have to wait to know what they want.
Arsenals presence in the Europa League next season may prove an important factor in the players thinking. My idea is to play and win the Champions League, it is a dream I have had since I was little, Snchez said. That could make potential suitors such as Manchester City a more attractive option for a player who turns 29 in December.
Snchez is yet to show signs of agreeing a new deal worth around 300,000 a week at the Emirates Stadium, although Arsne Wenger, speaking during the clubs preseason tour of Australia, suggested some form of accord may be reached.
Of course [he will stay], Wenger said. There is not a lot to resolve with the player. I have spoken through text and it was very positive. My thoughts are always positive.
It is possible that Snchez, who has been given extra time away after playing for Chile in the Confederations Cup, will be required to see out his final year at Arsenal. The club would then stand to lose him on a free transfer next summer, although a successful season could yet lead both parties to make a longerterm commitment.
Arsenal have already added to their attack this summer with the addition of the striker Alexandre Lacazette and Wenger may choose to gamble that the potential gains from a year combining theFrance international with Snchez would offset a potential 50m transfer fee from a rival.
Read more: https://www.theguardian.com/football/2017/jul/16/alexis-sanchez-arsenal-champions-league