England had Harry Kane to thank for a 2-2 draw with Scotland at Hampden Park after Leigh Griffiths put the home side ahead late on with two brilliant free-kicks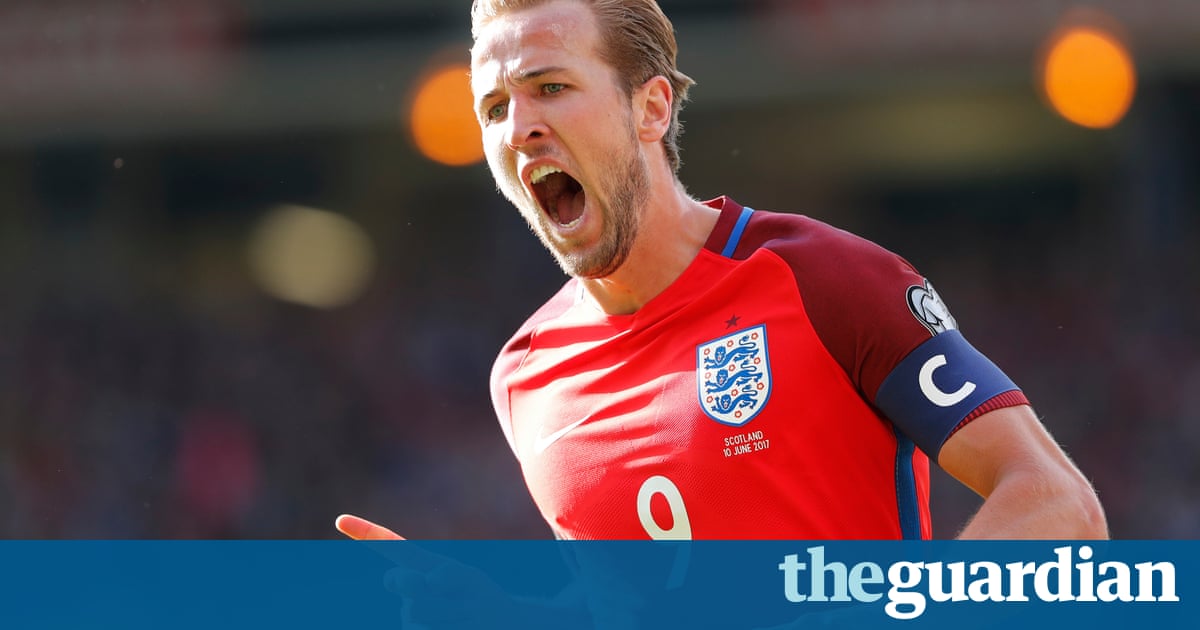 The only word to describe it is bedlam. It was certainly difficult to make sense of that extraordinary finale other than to say that, ultimately, Harry Kane showed everyone right at the end why Gareth Southgate had made him captain for the day. It was the 93rd minute when Kane denied Scotland their football, bloody hell moment and, in the process, that feat of escapology might have helped to secure him the armband on a longerbasis.
That, however, tells only part of the story on a day when both sides experienced the exhilarating joys and excruciating disappointments of football, all in the space of a few minutes. For Scotland, in particular, it was an agonising way to finish a wild and eccentric encounter. Yet England will have their own frustrations bearing in mind they had been drifting towards a relatively prosaic 1-0 win before all that late drama when Leigh Griffiths brought the home crowd to a point of rare euphoria.
The two free-kicks that Griffiths expertly placed beyond Joe Hart came in the 87th and 90th minutes and it is doubtful Hampden has ever made a more deafening roar than when the second one curled into the England net. Before this game, the Scottish FA had announced a competition to find the greatest goal in the teams history. Both of these free-kicks could make the shortlist and at that stage Scotland were on the verge of inflicting Englands first defeat in a qualifying fixture since October 2009.
Kane, though, had other ideas and it was a remarkably composed finish in the circumstances, ensuring Southgates team remain in a position of strength at the top of Group F. Kanes right-foot volley was Englands get-out-of-jail card and the story changed again. Suddenly he was running to the corner to celebrate and, all across the pitch, Scotlands players could be seen dropping to their knees.
Their grief was understandable but when they have time to reflect they should not to be too disheartened when, to put it into context, Gordon Strachans starting lineup featured three players from teams that will begin next season in Englands second tier and a centre-half, Charlie Mulgrew, who had just been relegated to League One with Blackburn Rovers.
If there was an imbalance of talent, Scotland seemed determined to make up for it in other ways. They were quick to the ball, strong in the tackle and could never be accused of lacking effort. They also had a captain, Scott Brown, who quickly gave the impression that whatever Englands players encountered alongside the Royal Marines last weekend was going to be chickenfeed compared to 90 minutes in his company. Browns first challenge on Dele Alli a reducer, to use the old-fashioned parlance earned him a yellow card inside the opening three minutes and he was fortunate, in the extreme, to stay on after another hack at the same player shortly after Alex Oxlade-Chamberlain, one of Englands substitutes, had opened the scoring.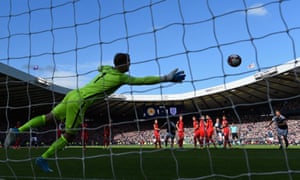 Read more: https://www.theguardian.com/football/2017/jun/10/scotland-england-world-cup-qualifying-match-report