Real Madrid beat Juventus 4-1 in Cardiff to retain their Champions League title and earn a 12th European crown with two goals from Cristiano Ronaldo as well as Casemiro and Marco Asensio strikes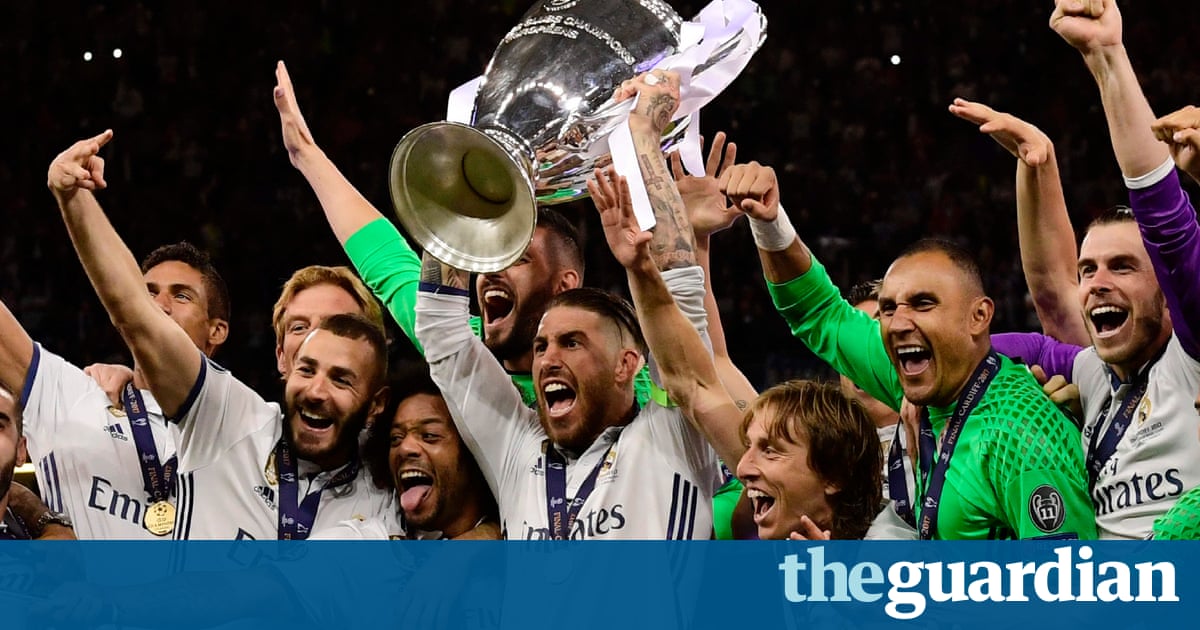 It ended, as it so often does, with that familiar smile. Cristiano Ronaldo gelled hair, dazzling teeth, magic in his boots will never forget the night he scored the 600th goal of an almost implausible career.
It was the moment everyone knew the Champions League trophy was on its way back to the Bernabu and, once again, that the four-times Ballon dOr winner had left his imprint on anotherfinal.
Ronaldo had scored twice on another exultant night when he also leapfrogged Lionel Messi to announce himself as the competitions leading scorer for the fifth season running. He will enjoy that, too, but the real prize here was to be part of a side that have now lifted European footballs most coveted silverware three times in four seasons. Cardiff 2017 will fit neatly with Milan 2016 and Lisbon 2014 whereas, for Juventus, this was a familiar story of regret and hurt.
This was their seventh defeat out of nine finals, including five in a row, and the second half was a chastening experience for the Serie A champions, culminating in them sieving more goals in one match than in the rest of the competition put together. It was a full-on collapse and, by the end, the players in black and white stripes looked in need of smelling salts.
It was certainly rare to see a Juventus team lose their way so badly bearing in mind it was 1-1 at the break and, if anything, Massimiliano Allegris players had looked the more rounded side. Yet the second half was a dreadful ordeal for the team from Turin and all those supporters who had held up thousands of black and white cards before kick-off to spell: The Time is Now. Yes, Juve were unfortunate, in the extreme, with the deflected goal from Casemiro that gave Madrid a 2-1 lead just after the hour. From that point onwards, however, it was staggering to see a team renowned for defensive structure crumple this way.
Juves indignities in that period also featured a sending-off for Juan Cuadrado, one of their substitutes, and a late goal from Marco Asensio when the thousands of Madridistas were already going through their victory songs. Gareth Bale, deemed too short of fitness to start, had joined the party by that stage and no one from Zinedine Zidanes team should really care that the games outstanding moment was conjured up by one of the losing players.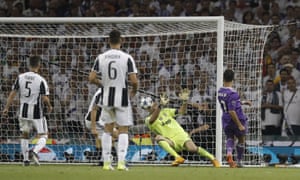 Read more: https://www.theguardian.com/football/2017/jun/03/juventus-real-madrid-champions-league-final-match-report